The 2018 People Inc. partner conference tool place at Putteridge Bury Conference Centre on the 14th and 15th March. This annual event is an opportunity for UL People Inc. partners to get together and have an first look at new product developments. We also provide provide product training during the 2-day event.
This years event focussed on the new report browser and features browser plug-ins. These new tools enable support teams to add pre-designed functionality to client systems without having to re-create the features step-by-step using the People Inc. design tools.
Report Browser plug-in
The Features Browser and the Report Browser tools enable users to add features and benefits to their People Inc. system based on pre-defined sets of screens and reports.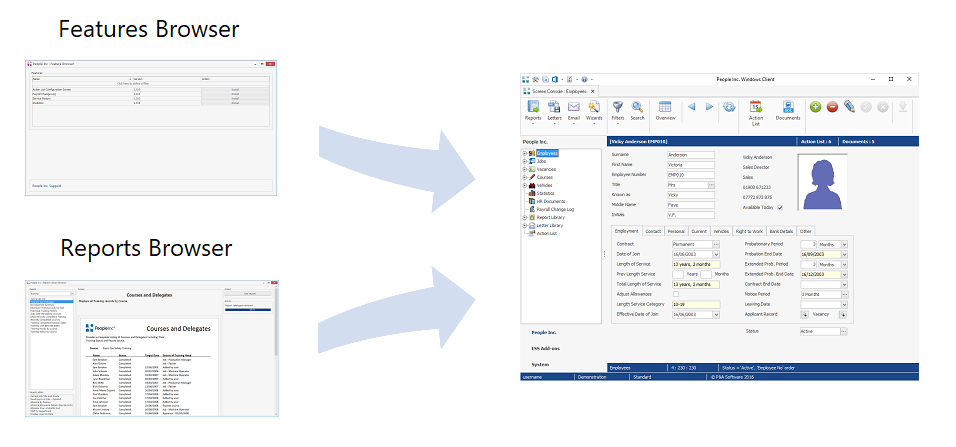 The People Inc. partner network comprises both one-person HR consultancies and HR solutions providers. Please contact us if you are interested in more information about the People Inc. partner program.