5th August 2020
Introduction
The next release of the People Inc. Employee Self-Service module will be made available to users this month. Provided free-of-charge under the annual maintenance service, this version includes four new features as standard: an updated Employee Directory, a graphical Statistics screen, an updated leave request process, and the ESS scheduler diary facility.
Employee Directory
An updated version of an existing People Inc. tool, the ESS Employee Directory provides up-to-date contact details and availability information to all staff (for example when they answer the phone). The status of each employee is based on work-pattern and absence information, but can be updated by the employee themselves (for example if they are working from home). Details on employee can include their phone number and e-mail, job details, department, location, and employee photo.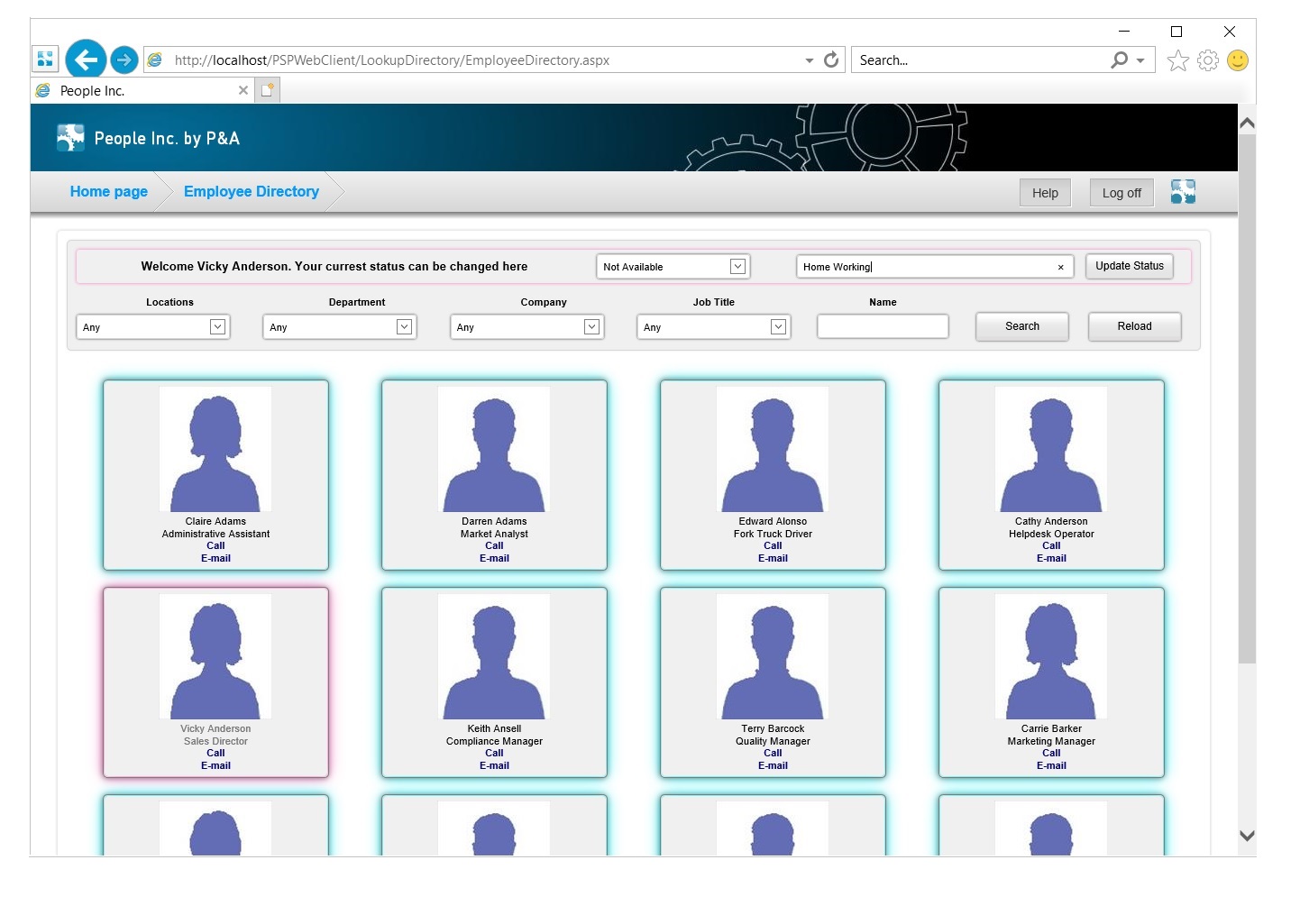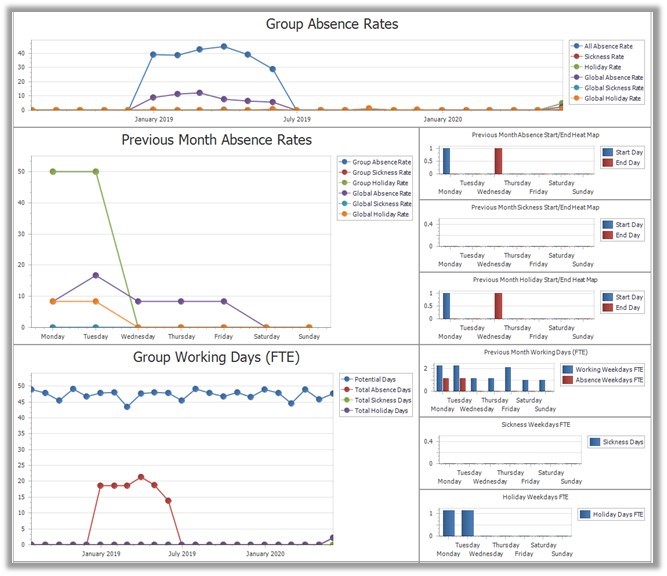 Statistics
This Statistics screen provides a dashboard feature via the Employee Self-Service module. This enables users to view graphical representations of headcount, absence and equal opportunities statistics (all derived from data held within the People Inc. system). Each panel can be switched on or off and each provides a comparison of team and company statistics to enable managers to consider performance and trends.
Leave Requests
Leave requests have been a corner-stone of the People Inc. ESS module since its launch more than 10 years ago. This enhanced version of the Leave Requests tool is used by staff to request, monitor and approve holidays and other categories of leave. As part of this update, departmental absence information is shown in a calendar, making the review and approval of requests much quicker. In addition, a new request withdrawal feature has been included.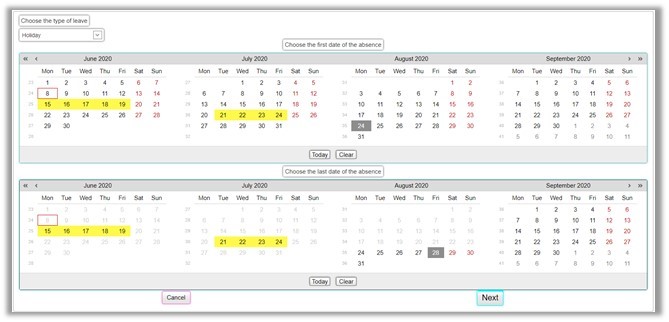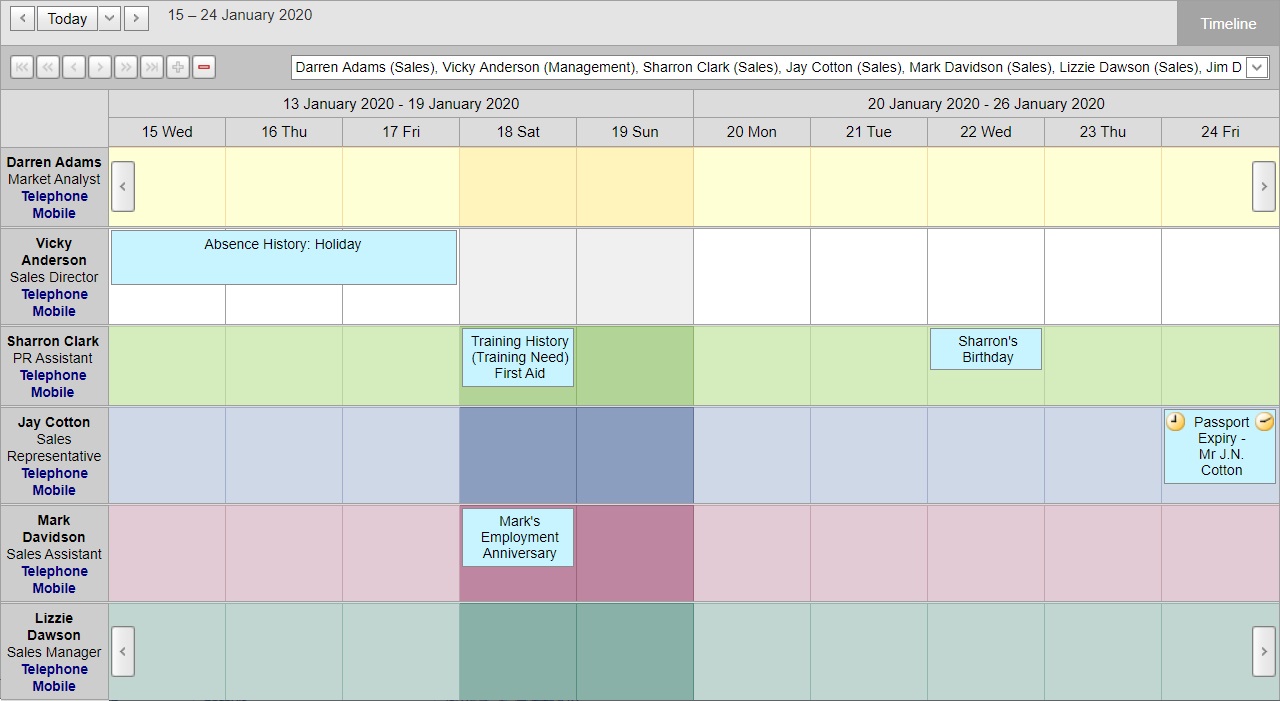 Scheduler
The ESS scheduler tool is designed to consolidate key dates for employees within a departmental calendar view. Entries can include absence bookings (and requests), training courses, Action List entries, employment anniversary and both shift-pattern and hours worked from People Inc. time. Employees can see their own information (in a choice of calendar views: day, working week, week, month, timeline); in addition to this, managers can see information for employees in their team (in a timeline).
More Information
For more information about this Employee Self-Service upgrade join one of our webinars (see below), click on the 'Learn More' button at the bottom of this page, or call the People Inc. team on 01908 265111.
Webinars
If you would like to learn more about the Training Matrix feature, please join one of our free webinars:
Tuesday 22nd September at 11am
Tuesday 22nd September at 2pm
Click on the button below to book a place on a Webinar, or call People Inc. on 01908 265111.

Learn More
More information about this ESS release
Learn More

Webinar
Click here to join a webinar.
Webinar